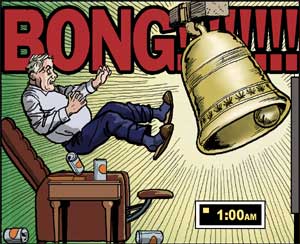 A Drug War Carol

This is a wake up call for Drug Warriors. Your party is almost over. People are figuring out that the War on Drugs isn't about making society safer, it's about creating political patronage jobs. It's about manipulating the public into giving the government way too much power and destroying the Bill of Rights, using a concoction of bald-faced lies, brazen hoaxes, and ugly racism.

This online graphic novel lays bare the whole sordid truth, in a re-telling of the Dickens classic.

Contents &copy 2003 by Susan W. Wells. Story by Susan W. Wells, script by Scott Bieser, art by Scott Bieser, Lloyd W. Meek, and ~3~.