Uppity Libertarians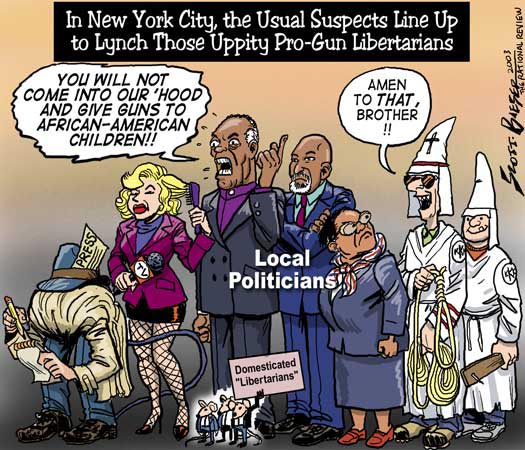 New York City's elite had got the bright idea of banning all toy guns of any kind in the city, since the cops can't tell a toy gun from a real one and keep shooting kids with toy guns. And when the cops aren't sent to jail for this, as anyone else would be, this causes heat at City Hall. So to protest this idiocy the Manhattan Libertarians staged a toy gun giveaway in front of a local elementary school. But since the school happened to be in a poor, black neighborhood, the race-baiters stepped in and the usual hijinks ensued.

But the real surprise was that other New York Libertarians joined the outraged mob. Not that it really mattered.
This image is ©2003 by Scott Bieser.